The annual evening with Penrith Town Band  with supper of sausage and mash was held on 10th November at 7pm.  This was the third year that we have enjoy

ed the music of the town band and everyone enjoyed good company and good food.  Over £500 was raised for church funds.  Our thanks to the band for helping make this such an enjoyable evening.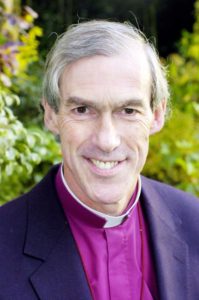 On Sunday 3 December, at 9.30 am we welcome Bishop James who will take our service of Holy Communion from the Book of Common Prayer.
Christmas  2017
At the end of November over 900 knitted angels will be displayed in church.  For several months members of St Andrew's and Stainton Methodist Churches, as well as other friends, have been busy making angel decorations.  Each household will receive an angel with the notice of Christmas events and services at the two churches.  The angels will be blessed at a service in Stainton Methodist Church on 1st December at 6.30pm and they will be displayed there until being moved to Dacre church for the weekend of 9th & 10th December. They will then be distributed around the parish.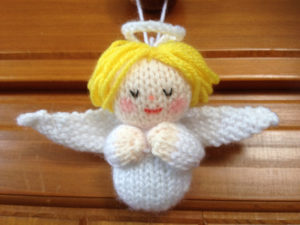 On Wednesday 20th December 6.30pm there will be Community Carol Singing on The Green at Stainton. Do come along and join in.
We would be delighted if you would like to join us for our Christmas services.  A joint carol service with Stainton Methodist Church will be on 17 December at 10.30am in the Methodist church in Stainton, and this will be preceded by a short, said service in Dacre at 9.30 that morning.  As usual, the very popular Christingle service will be at 4pm on Christmas Eve in Dacre.   If children (or adults) enjoy dressing up, please come dressed as your favourite Nativity character. Christingles will be given out to all children at the service. The Christmas Morning service will be held at the later time of 10am in Dacre.  We look forward to sharing the joy of Christmas with the whole community.
A monthly prayer meeting has started and will be held on the second Monday of each month at Stainton Methodist church.    A group meets on Wednesday evenings at 7pm at Dalemain for Christian meditation.  For further details, please contact Jane Hasell-McCosh on 017684 86450.