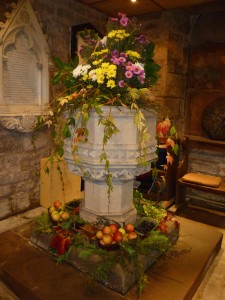 We are delighted that you are considering baptism (or Christening, as it is sometimes called) here at St Andrew's, Dacre.  Baptism is the start of a lifelong journey following Jesus and belonging to his family, the Church.
To help you prepare for the baptism the church will meet with you a couple of times to discuss what is involved.  Please do speak to us at an early stage in your planning.  Please contact The Revd David Sargent:  Tel. (01768) 863000.                                                  revdave.sargent@outlook.com                                              
The Church of England's website has further information on baptisms, including Frequently Asked Questions.