Welcome to St. Andrew's Church at Dacre.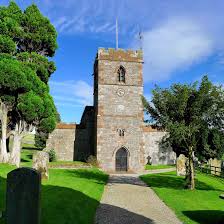 Dacre Church would like to offer you a very warm welcome to our beautiful Norman church. We have a service every Sunday morning, usually at 9.30 am and we maintain a number of traditional forms of service.
Dacre, in the Diocese of Carlisle, nestles among the hills of the Lake District National Park, only five miles from the M6 and close to Penrith.  Mentioned by Bede in his Ecclesiastical History of 698 AD, St Andrew's is an historic church with a loyal and friendly congregation which serves four villages.  The parish is in one of the most picturesque locations in Cumbria, stretching from the outskirts of the market town of Penrith in the east, to the shores of Lake Ullswater at Dacre.
Guided tours of the church are available for organised groups on request.  Please contact us at admin@dacrechurch.com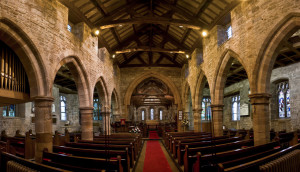 Dacre is facing changes in the future as the God for All programme is rolled out.  This will involve Dacre becoming part of a local Mission Community.
Following the retirement of the vicar in August 2016, St Andrew's has  an extended interregnum.  Services continue every week at 9.30am as usual.  We are very grateful to all clergy and lay people who are supporting us at this time.